We are happy to announce that we will be offering acting classes at our new Holden location starting September 2016!
* NEW * SCENE STUDY with Chris Neville
For advanced students who know how to act, but will learn how to book! Scene Study classes are designed for film and television, focusing on character development, techniques and script breakdown. Working on selected scenes and monologues, applying the lessons from the Actors Foundation/ Technique Class.
Chris will be focusing on:
• Advanced Scene Study
• Improvisations
• Character Development
• Character Interviews
• Special Skills
* NEW * Actor's Foundation Class with Chris Neville
For the beginning and intermediate actor.
Working on the actor's instrument. Learning acting techniques and developing a strong process for scene preparation. Homework will be given and presented in class. Class will meet once a week for 12 weeks. Students must complete these 12 weeks before moving on to Scene Study. This a great starting point for those who have the desire for acting but would like to gain experience!
Chris Neville's Audition Workshop
The Audition/Cold Read Workshop will replicate the actual audition experience, designed to teach specific skills that will consistently result in a successful reading. It will cover how to prepare, how to make strong choices, how to take charge of the audition and identifying habits or technical problems that may be keeping you from booking. Direction and feedback will be given to students as they perform their scripts in a real audition setting. Plus learn about the casting process and what it takes to get in front of the right people in the television industry. COMING SOON…..
RESERVE YOUR SPOT!
CALL TODAY!
508-754-2700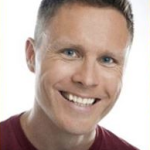 Originally from Worcester, MA Chris has coached and acted in California for the past 16 years!
• He has played roles in films and TV shows such as Ted 2, CBS' Ghost Whisperer, and TLC's Your Place or Mine
• He also taught acting classes at Anthony Gilardi Acting Studio in Hollywood
"Chris Neville is the real deal! Train correctly and start your career on the right path." – Anthony Gilardi, Owner of Gilardi Acting Studio